3 Improvements To Increase Your Homes Value
Posted by Lee Tessier on Friday, August 18, 2023 at 2:29:59 PM
By Lee Tessier / August 18, 2023
Comment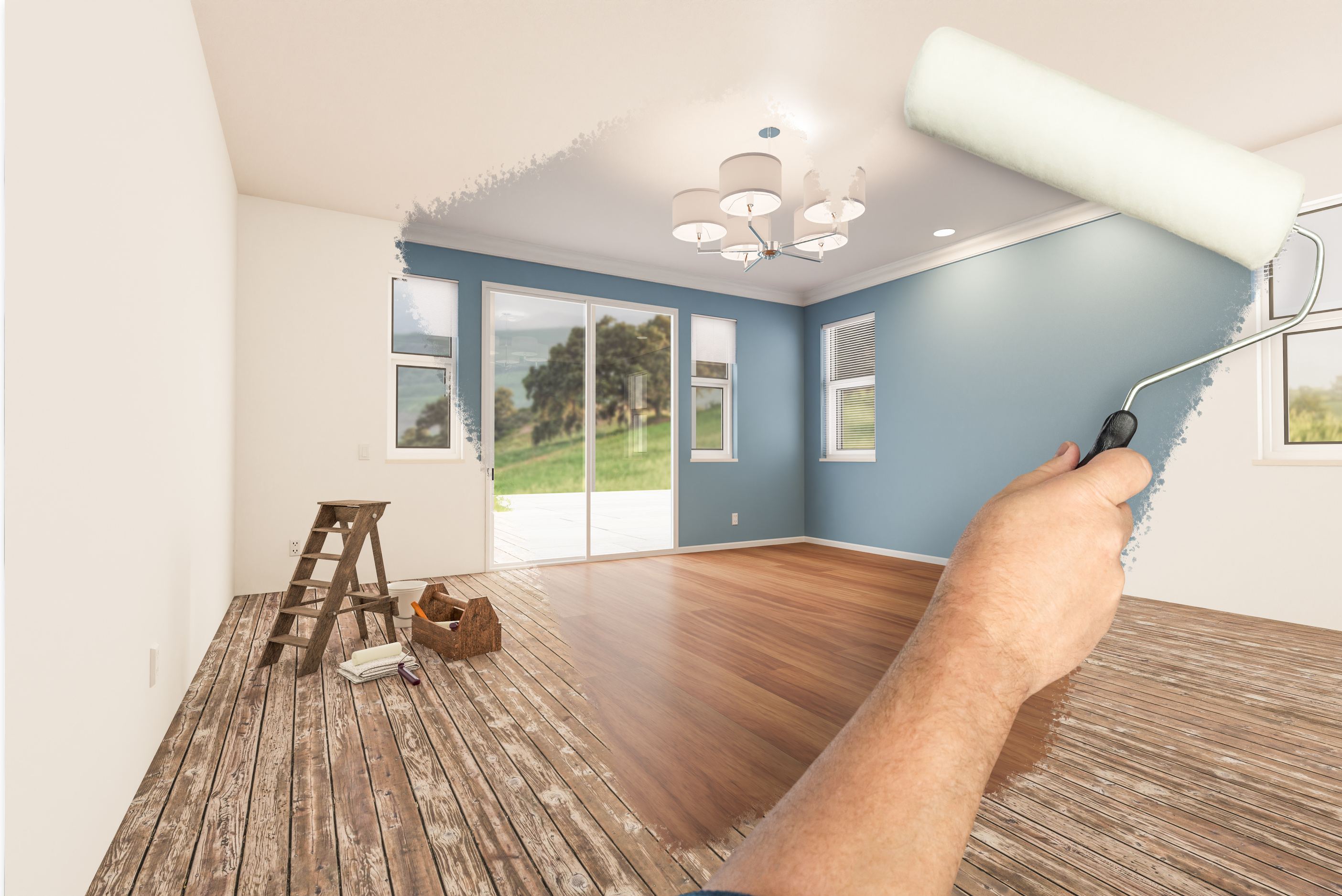 3 Improvements to Increase Your Home's Value
When you dream of enhancing your home's value, where do you start? The art of home renovation is a nuanced and strategic process. Carefully selected improvements can transform your home into a highly sought-after property. On the other hand, ill-considered projects may yield minimal returns. To ensure that you invest wisely in upgrades that resonate with potential buyers, consider the following renovations that have been proven to elevate the value of properties.
1. Flooring (Average ROI: 70%-80%)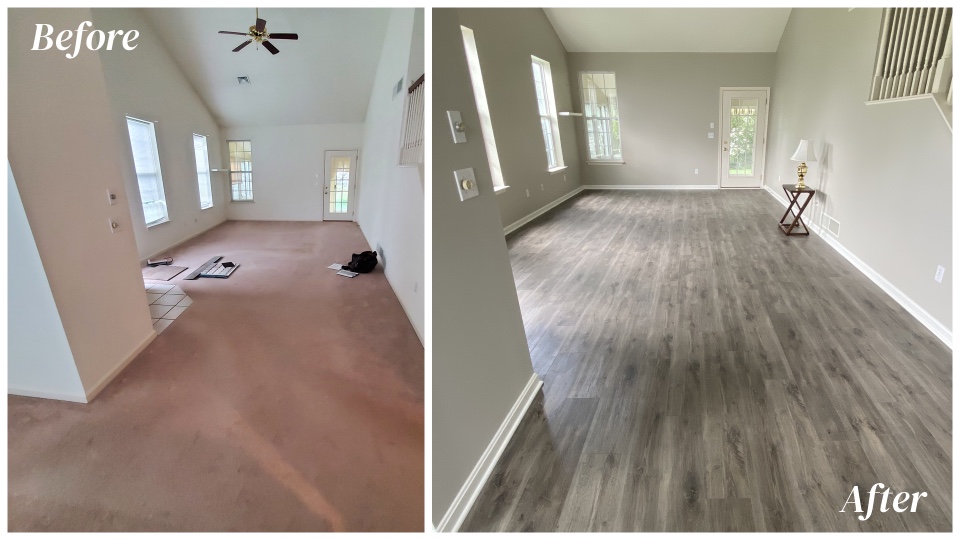 From Dated Carpet to Sleek Wood
Carpeting may once have graced stylish living spaces, but modern buyers are leaning towards the sleek appeal of hardwood floors. Although it can be an investment, hardwood flooring brings an air of sophistication that's hard to match. If hardwood seems beyond your budget, don't fret! Laminate wood flooring offers a similarly elegant look at a fraction of the cost.
2. Exterior (Average ROI: 76%-97%)
First Impressions Matter
Imagine potential buyers pulling up to your property, greeted by overgrown grass and an untended walkway. That doesn't spell 'Welcome Home.' Instead, unlock the substantial opportunities that lie in crafting an inviting curb appeal. Fresh paint on the garage door, an immaculate roof, and a tastefully landscaped garden can transform the mundane into something magical.
DIY tip: Seasonal doormats, a freshly decorated front door, and a power-washed walkway can work wonders.
3. Kitchen (Average ROI: 79%-83%)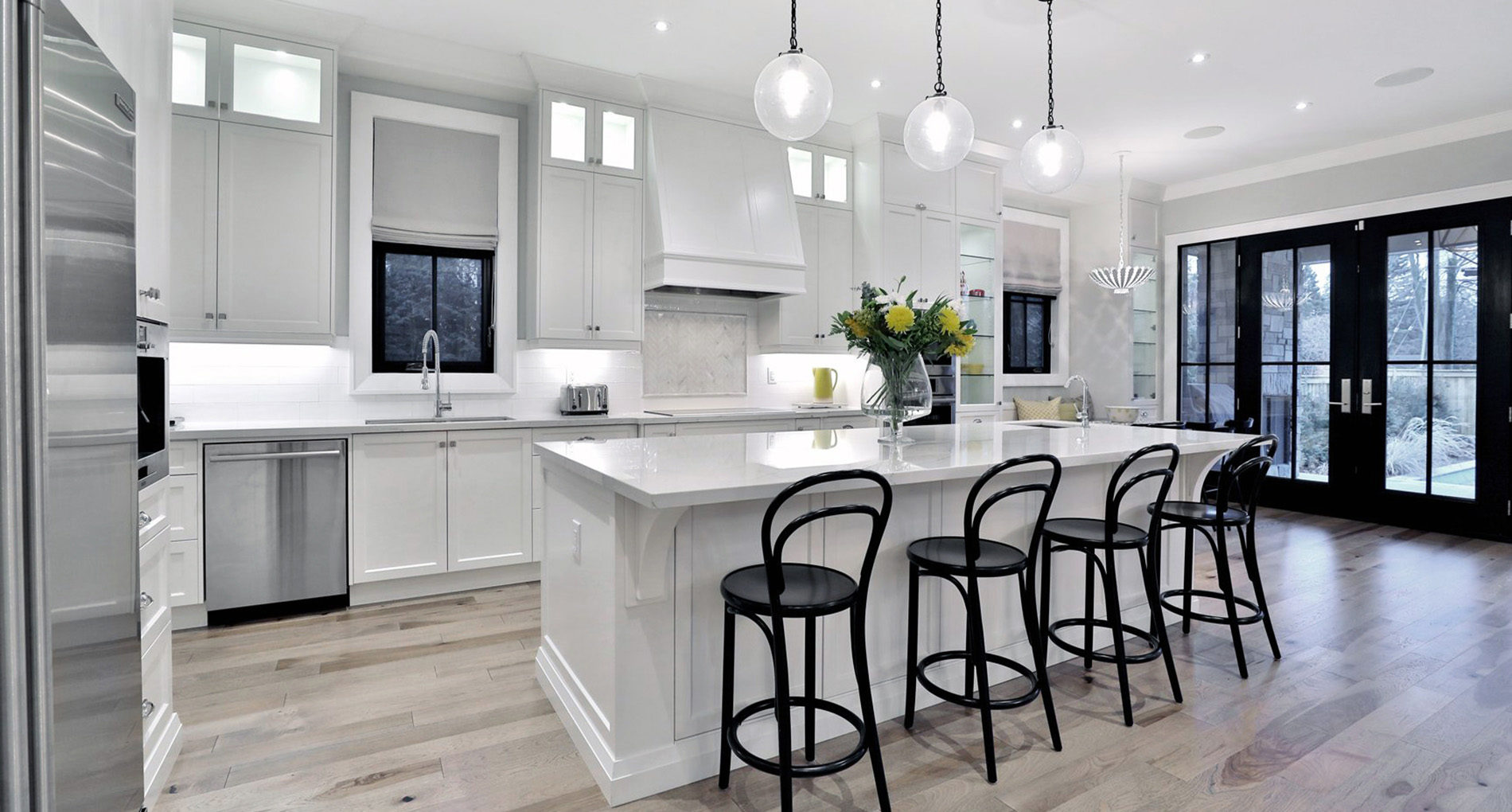 The Heart of the Home
The kitchen isn't just a place to cook; it's the soul of your home. The sight of outdated appliances can quickly sour a buyer's first impression. If your kitchen feels stuck in a bygone era, consider modernizing those appliances that have seen better days. An inviting kitchen is a powerful statement that resonates with almost every potential buyer.
Conclusion: Make the Right Choices with the Lee Tessier Team
Home improvement is not merely a matter of wielding a hammer and paintbrush; it's an investment in the future value of your property. While these renovations may require commitment and thought, the rewards can be substantial.
Do you find yourself wondering which upgrades would best suit your property? Are you seeking professional guidance tailored to your home specifically? Call the Lee Tessier Team and Let our experienced team or in-house stager guide you through the strategic decisions that will not only enhance your home's appeal but also boost its market value. With us, you're not just renovating; you're investing in a brighter future!