How Homeowners Win When They Downsize
Posted by Lee Tessier on Friday, May 5, 2023 at 1:24:42 PM
By Lee Tessier / May 5, 2023
Comment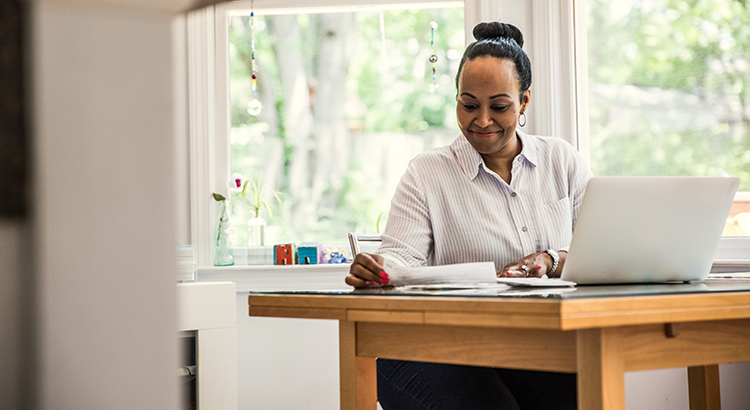 How Homeowners Win When They Downsize
Downsizing has long been a popular option when homeowners reach retirement age. But there are plenty of other life changes that could make downsizing worthwhile. Homeowners who have experienced a change in their lives or no longer feel like their house fits their needs may benefit from downsizing too. U.S. News explains:
"Downsizing is somewhat common among older people and retirees who no longer have children living at home. But these days, younger people are also looking to downsize to save money on housing . . ."
And when inflation has made most things significantly more expensive, saving money where you can has a lot of appeal. So, if you're thinking about ways to budget differently, it could be worthwhile to take your home into consideration.
When you think about cutting down on your spending, odds are you think of frequent purchases, like groceries and other goods. But when you downsize your house, you often end up downsizing the bills that come with it, like your mortgage payment, energy costs, and maintenance requirements. Realtor.com shares:
"A smaller home typically means lower bills and less upkeep. Then there's the potential windfall that comes from selling your larger home and buying something smaller."
That windfall is thanks to your home equity. If you've been in your house for a while, odds are you've developed a considerable amount of equity. Your home equity is an asset you can use to help you buy a home that better suits your needs today.
And when you're ready to make a move, your team of real estate experts will be your guides through every step of the process. That includes setting the right price for your house when you sell, finding the best location and size for your next home, and understanding what you can afford at today's mortgage rate.
What This Means for You
If you're thinking about downsizing, ask yourself these questions:
Do the original reasons I bought my current house still stand, or have my needs changed since then?
Do I really need and want the space I have right now, or could somewhere smaller be a better fit?
What are my housing expenses right now, and how much do I want to try to save by downsizing?
Once you know the answers to these questions, meet with a real estate advisor to get an answer to this one: What are my options in the market right now? A local housing market professional can walk you through how much equity you have in your house and how it positions you to win when you downsize.
Downsizing can be a smart financial move for anyone, regardless of age or life stage. If you're considering downsizing, take the time to assess your needs and goals, and consult with local real estate experts like the Lee Tessier Team. Our expertise and guidance can help you make informed decisions about your housing options and maximize your home equity to achieve your financial goals. So why wait? Contact us today to start exploring your downsizing options and take control of your financial future.