How To Be Competitive In A Seller's Market
Posted by Lee Tessier on Friday, June 2, 2023 at 12:49:24 PM
By Lee Tessier / June 2, 2023
Comment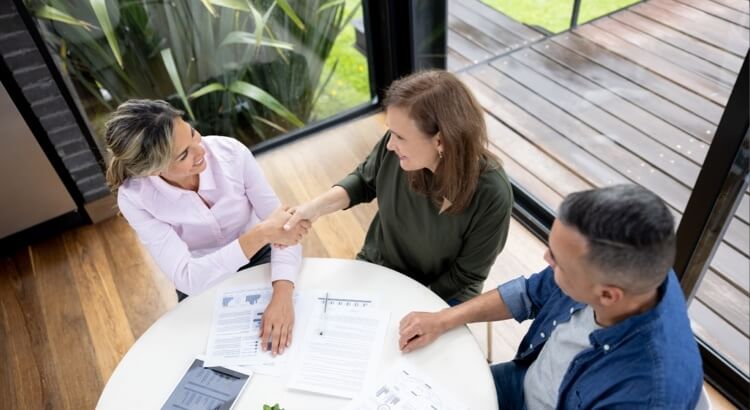 How To Be Competitive In A Seller's Market
Unlocking the door to your dream home can become an exhausting pursuit in a seller's market. The pace is swift, and opportunities vanish in the blink of an eye. To ensure you don't miss out on your perfect home, it is crucial to embark on your house hunting journey armed with a crystal-clear vision of what you desire. By defining your wants and needs, you empower yourself to make swift decisions on listings, leaving no room for regret.
In the pursuit of your ideal home, trusting the guidance of a seasoned real estate expert is paramount. That's where the Lee Tessier Team steps in. Our experienced agents will collaborate with you to streamline your home checklist, ensuring your search is focused and efficient. Whether it's a spacious backyard for your beloved pet or proximity to top-notch schools, we will filter the options to match your unique preferences and aspirations.
Getting A Pre-Approval
To secure a prime position in the competitive seller's market, obtaining pre-approval on a mortgage is a strategic move, particularly for first-time home buyers. Pre-approval not only establishes your affordability but also conveys to sellers your unwavering commitment to make an offer. However, it is prudent to bear in mind that other buyers are equally prepared to pounce on enticing properties in this market frenzy.
Think of pre-approval as your safety net during potential bidding wars. When multiple offers vie for attention, your pre-approval becomes a beacon of trust and dedication, expediting the buying process for all parties involved. By demonstrating your resolute intent to secure a home, you position yourself advantageously, outshining the competition.
Simplifying Your Offer
While it is natural to have deal breakers when searching for your perfect home, it is essential to approach the negotiation table with a simplified offer in a seller's market. Elaborate contract contingencies may raise eyebrows and inject doubts in the minds of sellers, potentially derailing the deal. In the presence of multiple offers, sellers often favor streamlined, straightforward agreements that can be executed seamlessly. Therefore, to present an enticing and competitive offer, minimizing contingencies is key. Express your flexibility in terms of pricing, contingencies, and closing schedules, capturing the seller's attention and increasing your chances of success.
The Power of Cash Offers
Cash offers wield an irresistible allure for eager home sellers. They translate into expedited closings, flexible terms, and an absence of third-party appraisal challenges or underwriting delays. In the battleground of a seller's market, a cash offer becomes your secret weapon, distinguishing you from the competition. Such an offer not only demonstrates your strong financial readiness and qualification but also shields you from additional fees and interest associated with mortgage loans. In the eyes of sellers, a cash offer conveys certainty and reliability, making it an enticing proposition that can set you apart.
Thriving in a Seller's Market: The Indispensable Real Estate Agent
To embark on the journey of home buying without the guidance of a seasoned real estate agent is a misstep that should be avoided at all costs. Although the allure of saving on commission fees may tempt you, the value of a professional real estate agent far outweighs any perceived savings. With their expert knowledge of the local market, these agents provide you with a competitive edge as a buyer. Saving you invaluable time and money, they connect you with a network of trusted industry professionals, including lenders, inspectors, and insurance agents, expediting your purchase process seamlessly.
At the Lee Tessier Team, we specialize in simplifying your home buying experience in a seller's market. Armed with profound market insights and savvy home-buying strategies, our exceptional agents are here to empower you. From refining your dream-home checklist to obtaining pre-approval and crafting the perfect offer, our expertise will guide you every step of the way, ensuring your success in this exhilarating journey of homeownership.