Please join us on May 13th, 2023 for our 17th annual Cedarday Dumpster Day! Aberdeen re-Store will also be there accepting donations! For a full list of everything Aberdeen Re-Store can accept click here or view the images below!
Location: 828 Sidehill Drive | Bel Air, MD
Date: Saturday, May 13th 2023
Time: 8:00AM - 2:00PM

NO paint cans / NO gas grill bottles / NO drums
NO chemicals, gas or oils
NO tires
NO food or garbage from trash collection
NO concrete, bricks, stone, sand or dirt
NO large amounts of metal (car parts)
NO HAZARD MATERIALS!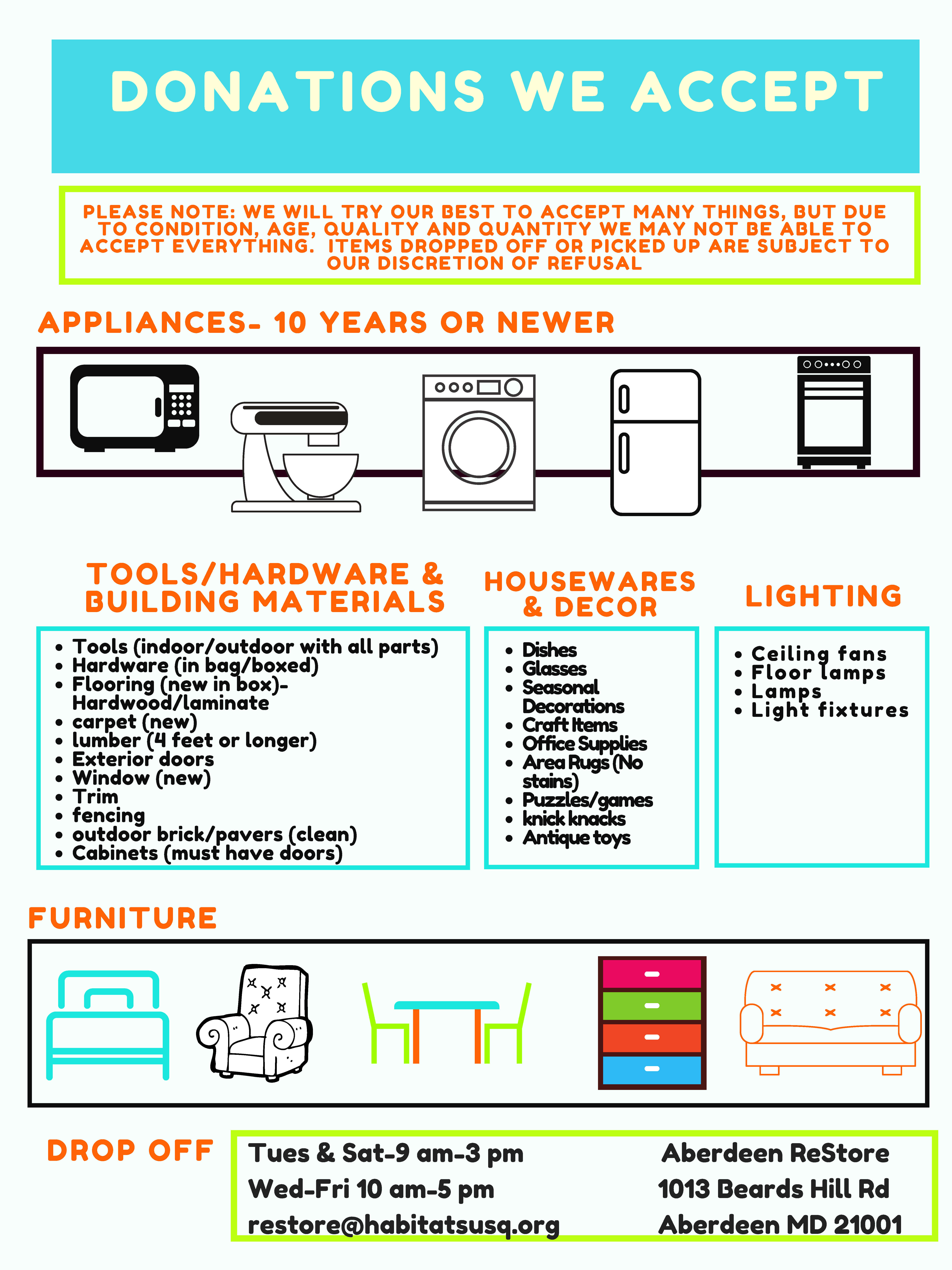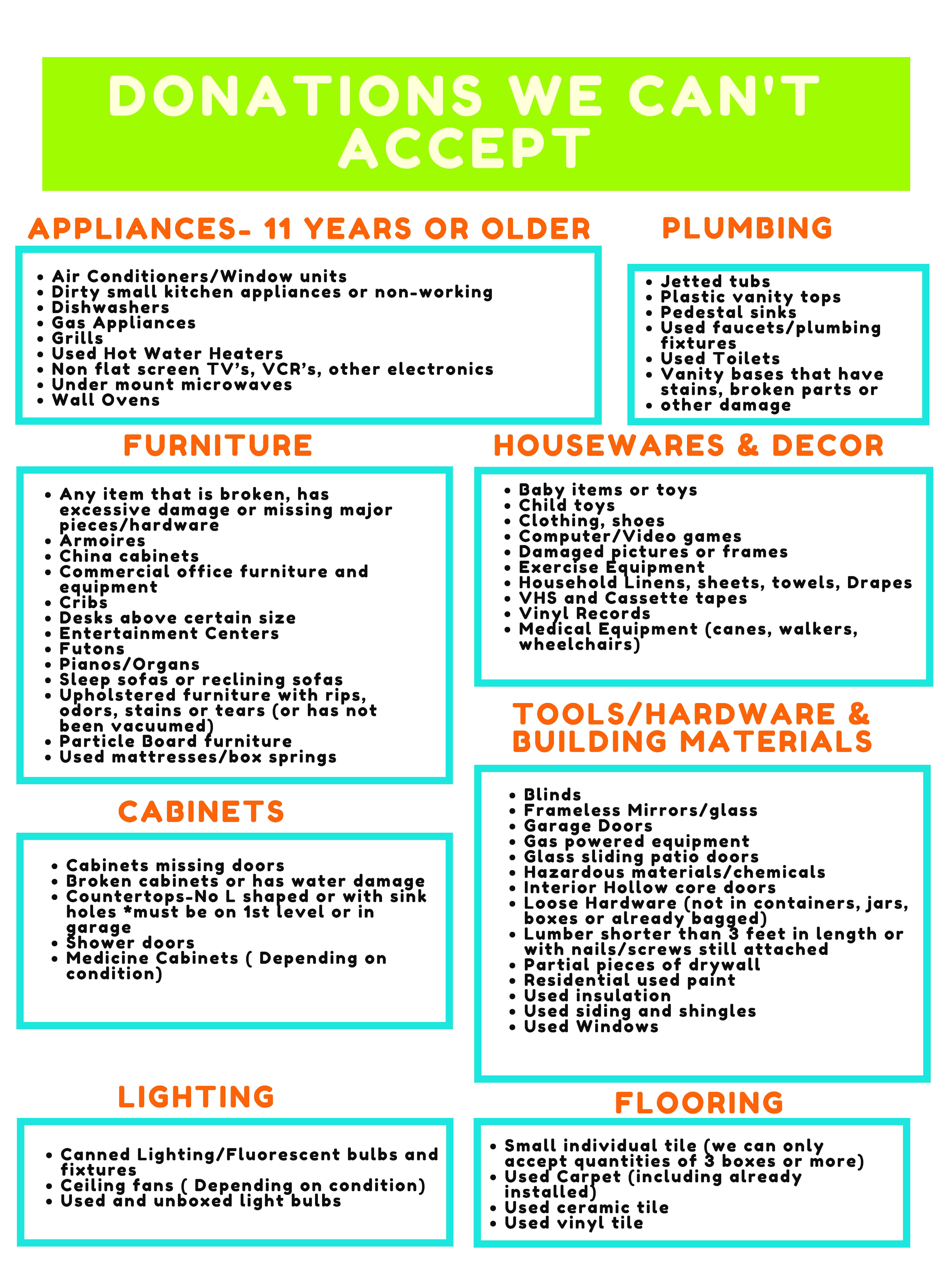 Map for directions: