Get a CASH Offer for Your Home Today
The Best Way to Sell Your Home
Selling your home is a big job. It involves fixing it up, scheduling tours and open houses, and staging the interior to really impress those buyers. If you don't have time to do all of that, or you need to get your home sold as quickly as possible without any hassle, we can help. Our instant offer program is the easiest and most successful way to sell your home fast. By signing up for an instant offer from us, we can get your home sold by this time next week.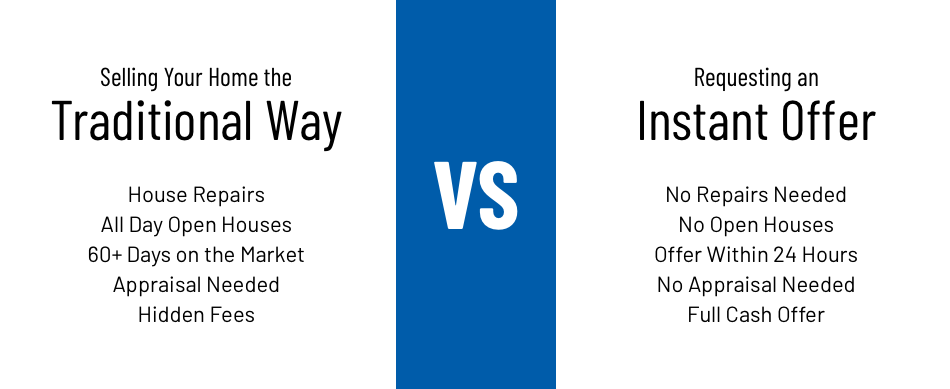 How it works:
1) Tell Us A Little About Your Property
Request an instant offer from our team, and answer a few questions about your property.
2) Talk to One Of Our Awesome Agents
Set up a time to meet with our listing specialist to go over the details of your property.
3) Receive Your Cash Offer in Less Than 24 Hours
We'll send you a cash offer for your home within 24 hours after meeting.
4) Sell Your Home When You Want
Pick a closing date and we'll deliver.